Onix has just born! To celebrate this incredible birth, the team has decided to gift those who come together in union. Join with your friends to create a nice and warm welcome.
Make sure you complete all the steps below to receive your rewards. A green checkmark [] confirms that you are verified.

Distribution Date: Every Sunday after launch;

Launch Date: Halloween 2021;

Total Amount per Participant: 100 ONIX;

Guest Reward: 20 ONIX;

Maximum Guests: 10.

Total Distribution Progress:
141,760
6,378,555
ONIX
(3%)
Create Account
Please fill out the form below. Already Registered? Login Now
Warning: We're experiencing issues with Microsoft email servers! do not use hotmail or outlook addresses to register your account until we fix the issue.
After filling out the form below, you will receive an email confirmation.
Note: The data you enter here is protected by our Privacy Policy and subject to our Terms of Service. It will be kept private and won't be disclosed to third parties or used to send spam.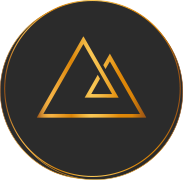 Join us on Telegram
Please register your account using the form above and make sure to enter your Telegram username.
Onix merges itself with the community in mind and spirit in order to work on the vision and create a future where gaming brings a new experience to the end user. Be part of this immersive energy by joining Telegram.
You are the chosen one!